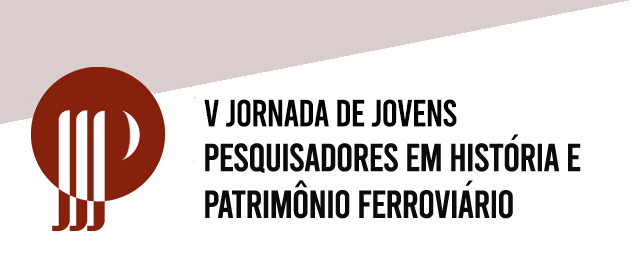 Experimenting, Intervening and Disseminating: activating heritage as a strategy for a sustainable future
Presentation
TheIV Journey of Young Researchers on Railway History and Heritage, from March 24th to 25th, 2022, continues to stimulate knowledge in the areas of railway history and railway heritage.
The event is annual and is part of the scientific dissemination activities of the results of the Memória Ferroviária research group on industrial heritage and railway history, headquartered at the Cultural Heritage Laboratory (UNESP). The Laboratory has been operating since 2009 in this line of investigations on railway industrial heritage, with funding from FAPESP and CNPq throughout this period, and with prolific scientific production by the team of researchers involved.
The seminar is aimed at welcoming young postgraduate and undergraduate researchers who have taken railroads as a theme of academic research from the perspectives of different scientific areas. With this in mind, we organized the V Research Journey as a way of disseminating scientific results and stimulating research for all graduate and undergraduate researchers interested in the subject.
We invite everyone to submit their work and participate in the Conference, which will include presentations, conferences, monitored visits and will propose discussions that lead to a critical approach to the selected themes.
Official language: the official languages ​​of the event will be Portuguese and Spanish.
REGISTRATION AND INFORMATION:
Important dates:
– Sep 01 to Oct 31/ 2021: Registration of expanded abstracts
– 22 Nov/ 2021: Acceptance of abstracts
– 31 Jan/ 2022: Deadline for sending the corrected version of the expanded abstract for publication in the Annals online
– 22 Mar/ 2022: Last day of registration of participants
Annals, Registration and other information on the Event website: Click here